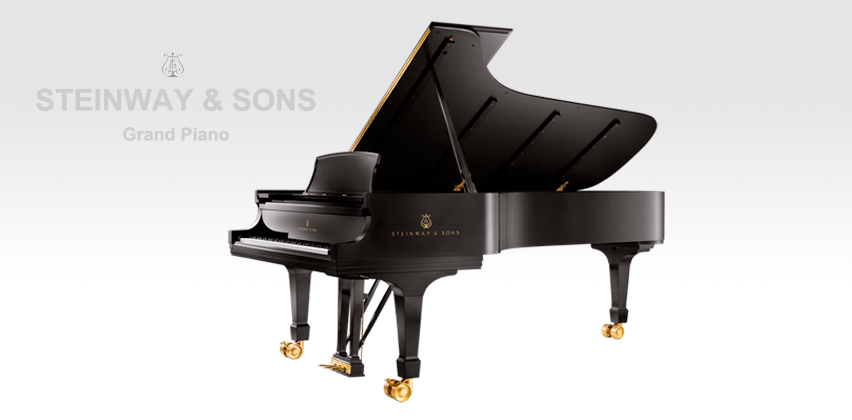 Rent a Piano
Steinway & Sons Model D
For more than a century and a half, the most demanding pianists have chosen to express their musical genius with the pianos of Steinway & Sons. The list of musicians includes great figures of classical music, jazz and others.
For these reasons, we offer in our variety of pianos, the models of this great manufacturer that invests more than a year in assembling the 12,000 pieces that make up each of its pianos.
Characteristics
Measurements
Height
Length
274 cm
8′ 11 3/4″
Width
156 cm
61 1/4″
Net Weight
450 kg
990 pounds
Finish
Forniture
Ebonized or Crown Jewel Collection Veneer.
Panel Stock
Quarter-sawn poplar corewood cross banded and face veneered.
Solids
Ebonized or veneered birch, mahogany, walnut.
Legs
Ebonized or veneered birch. Sturdy locking mechanisms allow quick, damage-free removal.
Finish
Heavy full-bodied black or clear lacquer (satin), hand-rubbed OR Heavy full-bodied black polyester (high polish), hand-polished.
More Information and Budgets