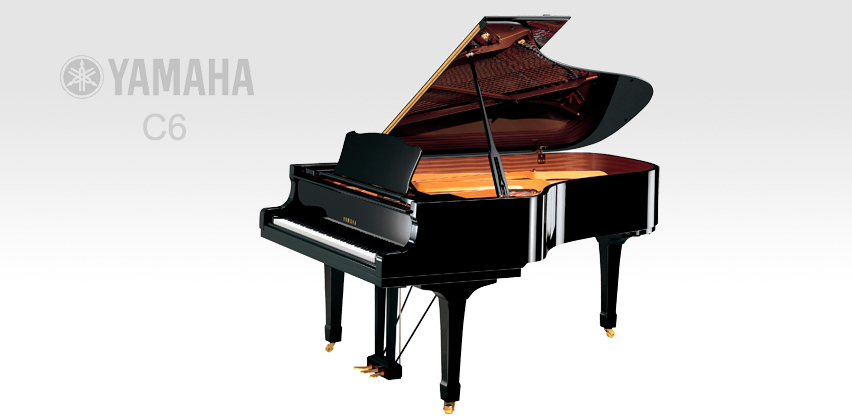 Rent a Piano Yamaha C6
Yamaha's commitment to continuous evaluation of the main sound creation processes has turned the C-Series pianos into the world's best-selling grand pianos.
The process of regulation, so technically demanding and that is fundamental for the superior tone of a grand piano, has received special emphasis in these instruments. Yamaha has dedicated countless hours to perfecting hammers, strings and balance of the damping mechanism, with the ultimate goal of ensuring that each and every note is faithful to the intentions of the pianist.
Characteristics
Measurements
Largo
 212 cm
Ancho
 154 cm
Alto
 102 cm
Peso Neto
  405 kg
Acabado
Number of keys
88
Key Surfaces – White
Ivorite
Key Surfaces – Black
Wood Composite
Pedal Type
Sostenuto
Lid Prop Positions
3
Lid Prop Safety Stop
Yes
Edge
Sculptured
Key Cover Lid/Fallboard Locks
Yes
Key Cover Lid/Soft-Close Fallboard
Yes
More Information and Budgets