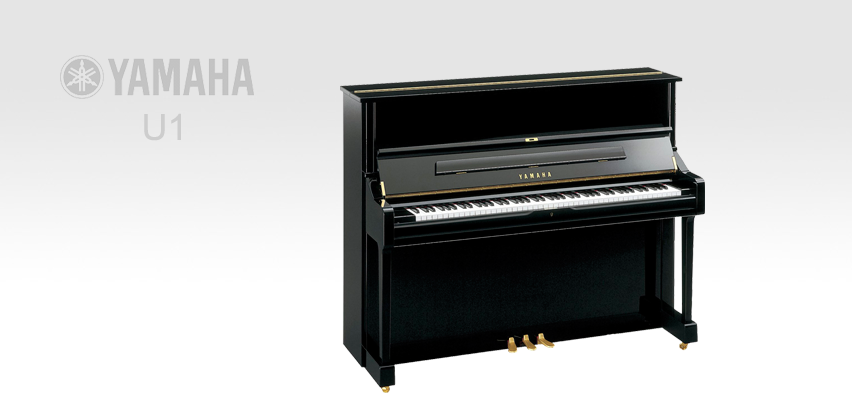 Rent a Piano Yamaha U1
The U1 model is a perfected Yamaha classic piano. An eternal favorite among demanding pianists, it provides exceptional musical performance and sets the standards by which many other vertical pianos are measured.
Improvements in all elements of sound production have provided the current U-series with a more resonant voice and a timbre equally balanced throughout the keyboard.
Characteristics
Measurements
Fondo
 61 cm
Ancho
 153 cm
Alto
 121 cm
Peso Neto
  228 kg
Finish
Number of keys
88
Key Surfaces – White
Acrylic Resin
Key Surfaces – Black
Phenolic Resin
More Information and Budgets